Cork floors have become extremely popular among homeowners. Cork floors are durable and tough. This flooring option is also manufactured earth-friendly materials. That is the reason why cork floors have become a popular option among homeowner and business owners. However, cork floors also need periodic cleaning and sealing like all floors. Keeping your natural cork floor clean does not have to be a daunting task if you know where to begin. Read on to discover your step by step guide to cleaning your natural cork floor.
What You Need to Get Started?
It is essential to have all the required cleaning tools and materials with you before you begin the task. Let us take a look at all the essential cleaning materials you will need to clean your cork floor:
The first thing you will need is a soft-bristled broom. A static duster will also do the magic. Do not us any other type of broom to win the war against dents and scratches.
You will have to vacuum your natural cork floor at some point. A hardwood floor vacuum is the best vacuuming tool to use. Remember to test it on a small area to avoid damaging your beautiful cork floor. It is advisable to vacuum the floor twice or thrice per week if you are pet owner.
Mopping your cork floor is another way of keeping it clean and tidy. However, you need to protect the floor from water damage. You can do that by wringing a damp mop off before mopping the floor.
Look for sponge to bolt the area when you need to dry cork floors.
Mild wood cleaners will work best if you need to add soap. You can also use a few drops of dish detergent. However, you should ensure the cleanser is safe.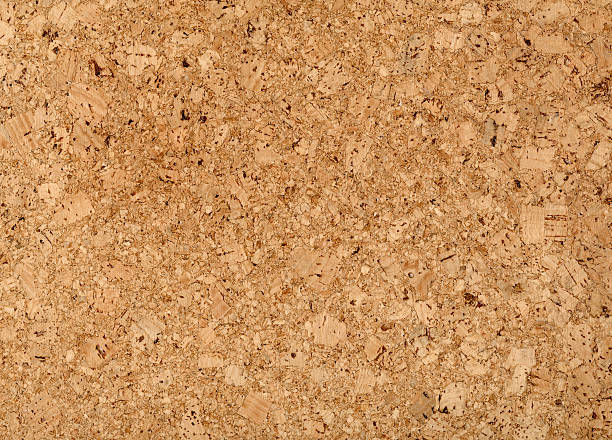 Step by Step Guide to Cleaning Cork Floors
Now that you have all the essential cleaning materials ready, it is time to get your hands dirty. Continue reading to discover how to clean cork floors:
Step 1: Vacuum or Sweep the Cork Floor Daily
Sweeping and vacuuming your natural cork floor will allow you to win the war against scratches and dents. It is advisable to use a brush attachment instead of a beater bar attachment when sweeping. Beater bar attachments can damage your natural cork floor. Since cork floor is porous, you need to deal with spills immediately. To keep your cork floor clean, you should use a mixture of 5 drops of mild wood cleaners and one gallon of warm water to clean your natural cork floor every week. Never use abrasive cleaners, ammonia-based products, and stronger solutions since they can damage your valuable cork floor.
Step 2: Spread the Cleaner
Once you remove dirt and debris, it is time to spread the cleaner. To do this, you will need a soft mop. Remember to squeeze and compress the soft mop after each dip to remove the water. Excess water will seep through the tiles and damage your natural cork floor. Moreover, too much water will encourage mold growth.
Step 3: Dealing With Stubborn Stains
It is inevitable that you will have to deal with tough stains at some point. The good part is that you will not need specialized equipment and materials to remove tough stains. All you need to win this war is the right bit of knowledge. The best thing to do is to wipe up spills immediately. You can turn to a soft steel wood pad to remove tough stains. Do not use too much water to protect your floor.
Step 4: Allow Your Cork Floor to Dry
The last step is to wipe the floor after mopping it. You will need a soft cloth to dry your cork floor. It is also advisable to let the cork floor to air dry.
How to Care for Your Natural Cork Floor?
The best way of improving the appearance and durability of your cork floor is by resealing it every few years. Using a polyurethane finish will protect the cork floor from scratches and dirt. Polyurethane finishes have to be reapplied after five or seven years. A liquid floor wax will also protect your floor from damage. This finish is reapplied at least once every year.
Learning how to protect your natural cork floor is part of keeping it clean. You can place mats on the doors to protect the cork floor after cleaning it.